PEPPI BOTTROP | LUKAS MÜLLER | ALEEN SOLARI
A ROUTINE TRIP TURNS INTO AN ENCHANTING ESCAPADE
LUCKY #1, 7, 20, 34, 57, 44

SEPTEMBER 15TH TO OCTOBER 27TH 2018

PEPPI BOTTROP | LUKAS MÜLLER | ALEEN SOLARI

On consciousness
The traditional separation of subject and object that underpins all standard thinking on consciousness and identity lies at the heart of our troubles as individuals.
The show, A routine trip turns into an enchanting escapade at M. LeBlanc, Chicago, including works by Peppi Bottrop, Lukas Müller, and Aleen Solari, originated spontaneously from the convergence of various conversations and artistic attitudes, meaningful connections made apparent. It naturally responds to the contemporary urban chaos, flux, and post-capitalistic sense of urgency suggesting a specific consciousness. The show title was found in a fortune cookie, during a pre-departure dinner on the way to Mexico City- a programmatic message, a setting for things to evolve.

Do you believe in magic or fortune or all those things that are not measurable?
In Mexico they do.

The gestural work of Peppi Bottrop, intuitive and sensitive to space, contains the history of industrial urban landscapes and societies. Materiali poveri as raw canvas and plasterboard are employed as surfaces or architectural backdrops for expressive abstract narratives. Working mainly with charcoal -the defining industrial output of his native West Germany-, Bottrop engages almost physically with each surface, filling, marking, and defining a space of personal action through compositional lines. Arrangements vary from complex to simple, generously leaving space to blank sections, to reduce existence, temporal interruptions to pause and, think. Urban peripheries and empty warehouses emerge from the drawings, along a more visceral approach to expression, almost primitive, revealing an existential need of affirmation. Archaic ideas and industrial production cohabit, making the work somehow suspended or belonging to an imaginary future. The result is a flirtatious relationship between architecture, space, gesture, and subjectivity.

Can an exhibition be an association of discursive attitudes freely placed to intercourse?
Can it induce social change?
Lukas Müller's practice also shares an interest in urban imagery but his approach can be observed as socially minded, playfully erratic, if not psychogeographic. Scouring the internet or exploring sites through long walks the artist is interested in exposing class contractions by adopting found images and objects as materials, whilst positioning himself as a contemporary flaneur.
Müller's objets trouvés chosen for its original context, can be maximized or stripped down, sometimes translated across formats. Cut, glued, deformed or scanned, Müller's findings are mixed and layered to become something anew, almost naked. For this exhibition, the artist concentrates on technological weight and creates a series of sculptural canvases decorated by a series of fragmented electrical wires. Employing a flashy aesthetic the wires transform into savage forests and colorful arteries, futuristic microcosmos dotated of artificial life.
Can a group show stand as a mise en scene, a theatrical construct forcing viewers to navigate assonances rather than specific cognitive subjects? Can it suddenly transform into an enchanting escapade?
Aleen Solari's performative and installation work, questions the way we relate to specific objects and situations. Premiering at M. LeBlanc is a new continuative performance conceived for the space. Two performers are wearing casts on their limbs, the bodies hybridized by the sculptures are apathetically lingering in one corner of the gallery, suggesting a new slow and embodied dimension. Their presence suggests a new dimension of viewership animating the space into a live scene whilst ontologically challenging power structures and the unique relation we have with our surroundings.
Reality
It is a sunny day.
It might be spring, one of those first days when the sun starts feeling powerful again allowing a sense of embodiment. Flickering images of memories, pop in your mind, but you are struggling to place them into any sort of linear timeline, diversity slides as when observing the world through a car window. Pleasant and polluted they float, as sensations rather than specific moments. You suddenly realise reality can be only subjective and transitory.
Chance and intuition present some answers. And a routine trip -or an exhibition- can open to potentiality and become something other.
Attilia Fattori Franchini
Attilia Fattori Franchini is an independent curator and writer based between London and Milan.

Peppi Bottrop CV
Lukas Müller CV
Aleen Solari CV

Photography: David Yun

Peppi Bottrop
Untitled, 2016
charcoal on wood paneling
86 x 164 in
PB1014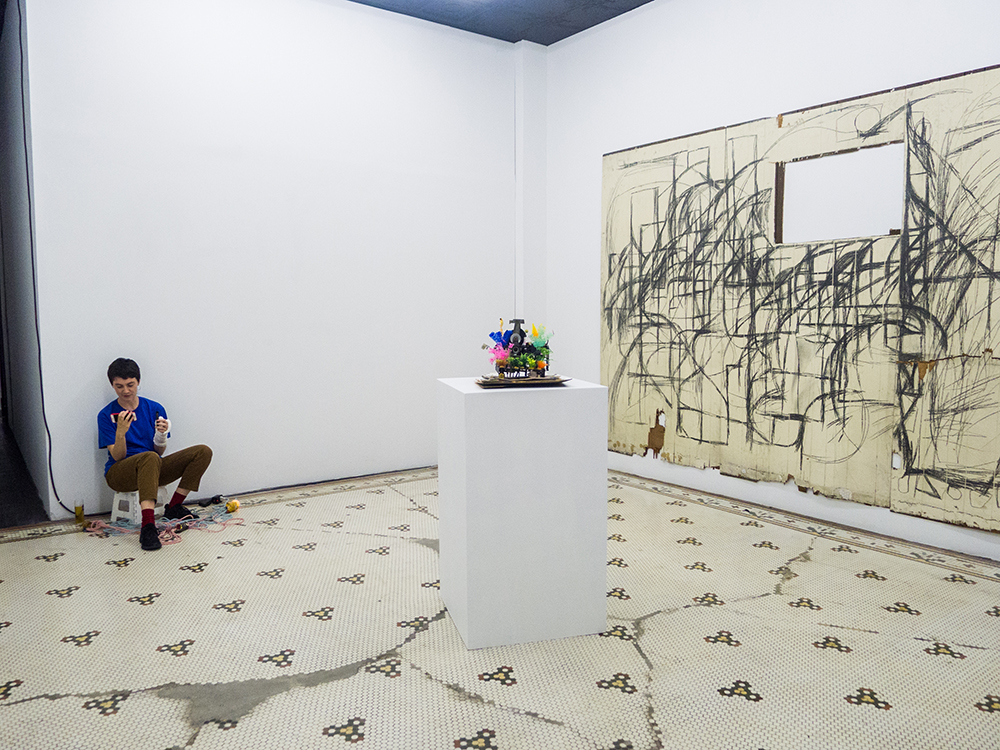 Aleen Solari
4711 01, 2018
ceramic, lamp, performer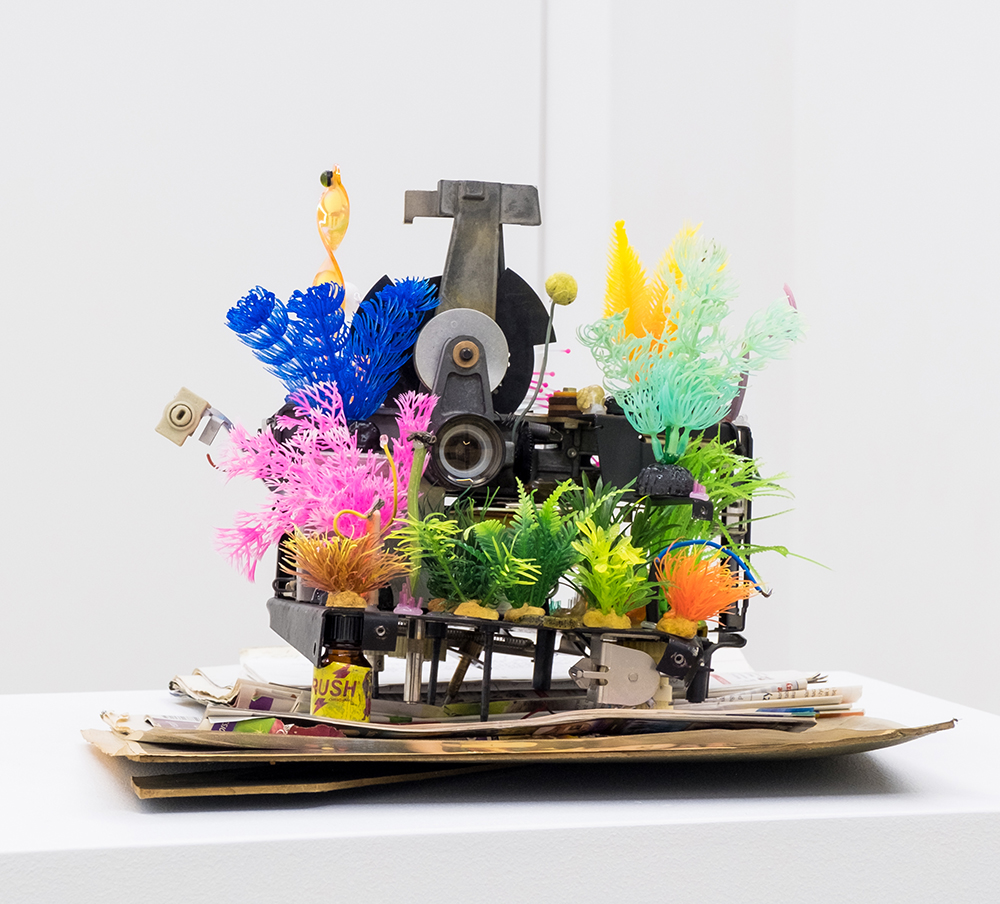 Lukas Müller
Ioana, 2018
found/altered materials, plastic aquarium plants
22 x 17 x 11 in
LM1006
Lukas Müller
Ioana, 2018 (detail)
found/altered materials, plastic aquarium plants
22 x 17 x 11 in
LM1006
Lukas Müller
Micromégas (Ioana I), 2018
found/altered materials and synthetic silk inkjet print on canvas
42 x 52 in
LM1007
Lukas Müller
Micromégas (Ioana I), 2018 (detail)
found/altered materials and synthetic silk inkjet print on canvas
42 x 52 in
LM1007
Lukas Müller
Hanna, 2018
found material
23 x 9 x 13 in
LM1010
Peppi Bottrop
Untitled, 2016
charcoal on paper adhered to wood
96 x 48 in
PB1003
Peppi Bottrop
Untitled, 2016
charcoal on paper adhered to wood
96 x 48 in
PB1017
Lukas Müller
Micromégas (Ioana II), 2018
found/altered materials and synthetic silk inkjet print on canvas
54 x 42 in
LM1004
Peppi Bottrop
Untitled, 2017
charcoal on jute
182 x 120 in
PB1002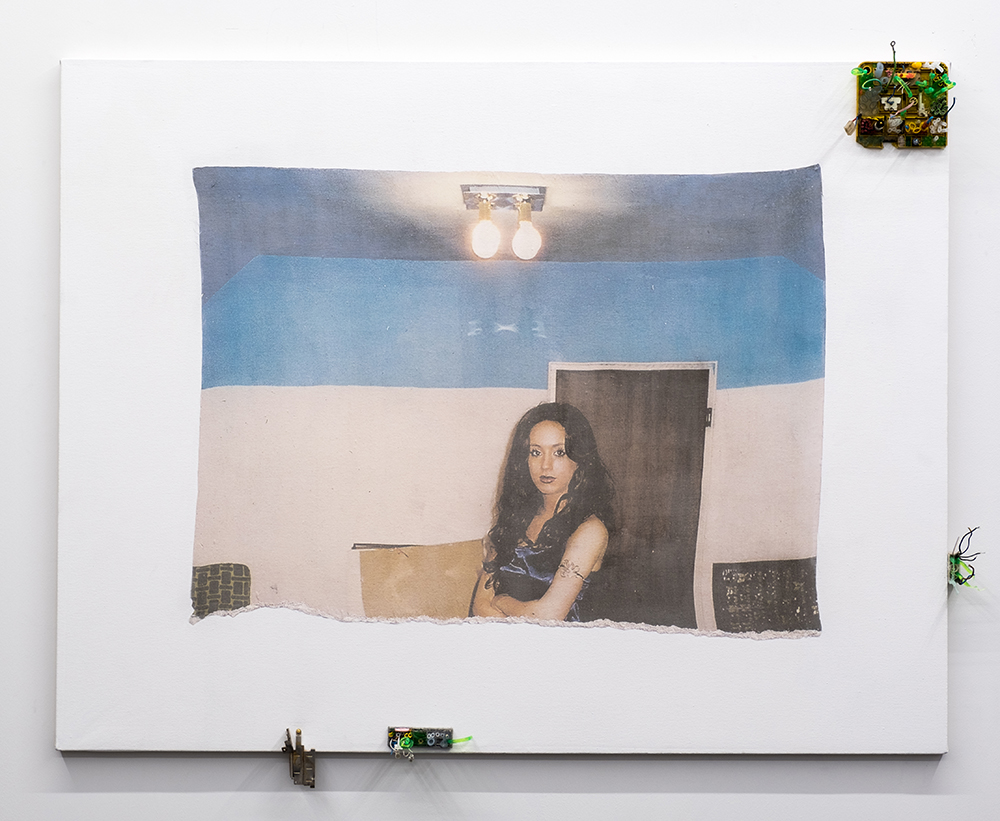 Lukas Müller
Micromégas (Ioana III), 2018
found/altered materials and synthetic silk inkjet print on canvas
42 x 52 in
LM1009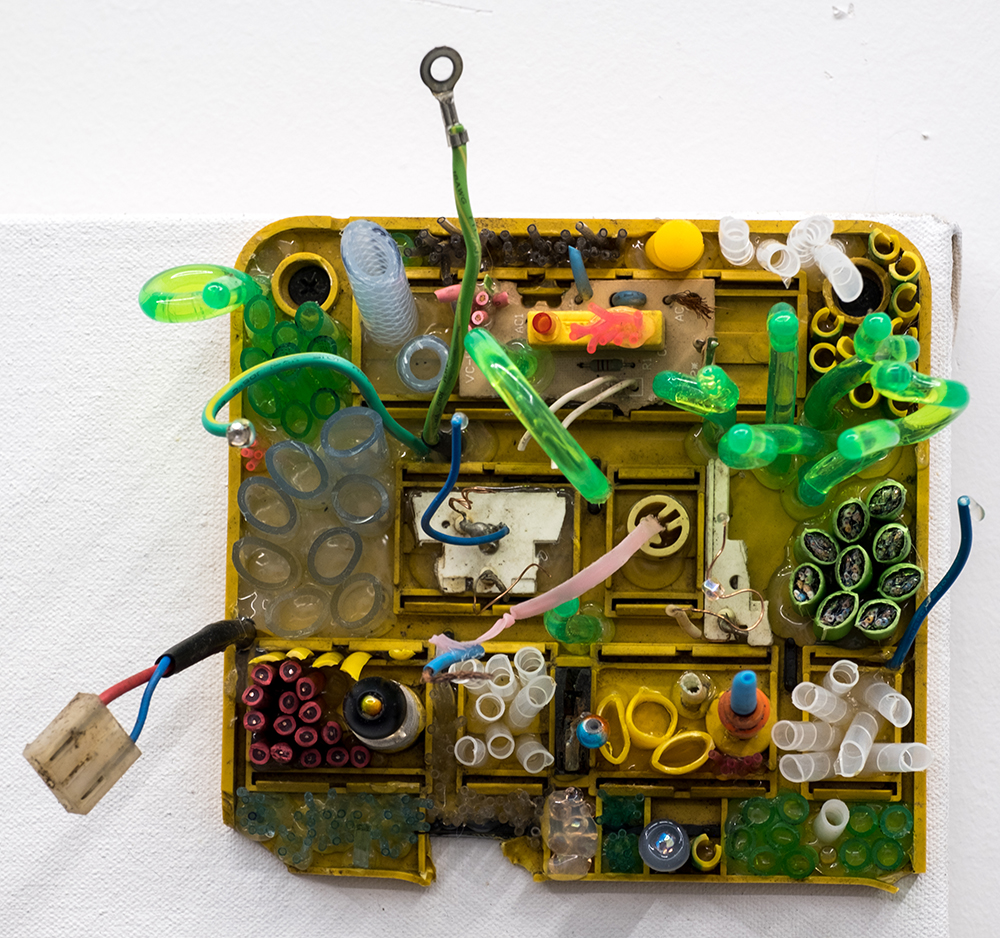 Lukas Müller
Micromégas (Ioana III), 2018 (detail)
found/altered materials and synthetic silk inkjet print on canvas
42 x 52 in
LM1009
Aleen Solari
4711 02, 2018
ceramic, lamp, performer
dimensions variable
Peppi Bottrop
Untitled, 2016
charcoal on paper adhered to wood
96 x 48 in
PB1015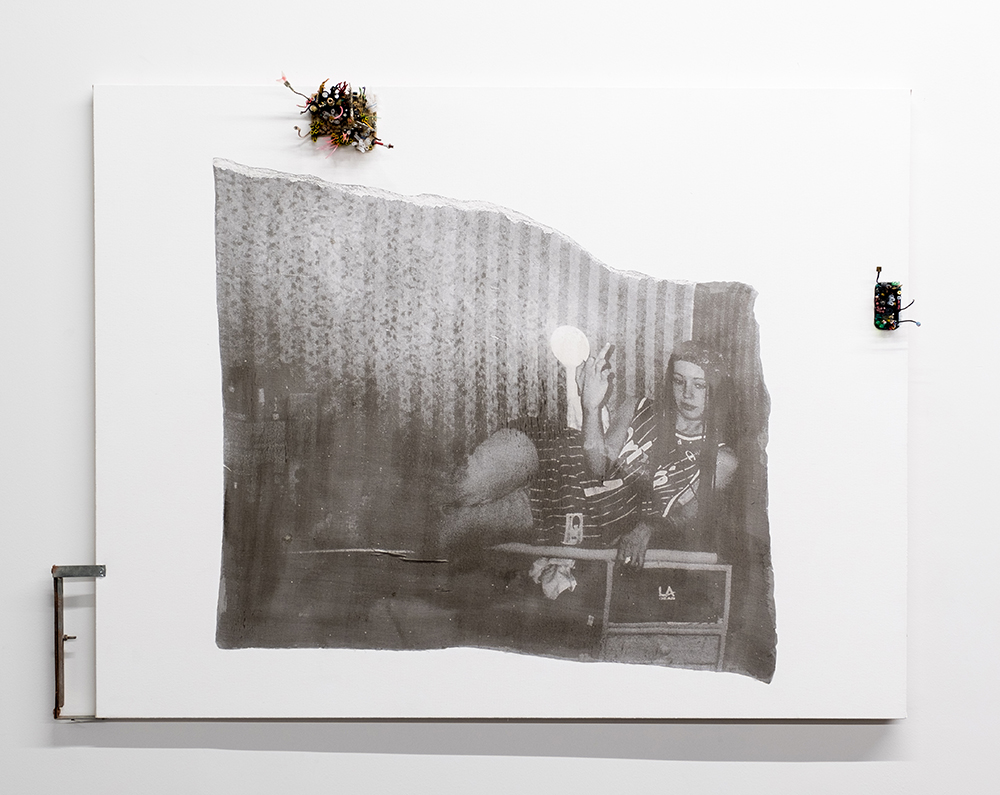 Lukas Müller
Micromégas (Ioana IV), 2018
found/altered materials and synthetic silk inkjet print on canvas
42 x 52 in
LM1008